PIGMENT BRIDES
Embryonic views, matrices, cocoons, female nests, human drop, ash record.
Sandra Daveau creates living tableaux of which the only trace is photography.
When shooting, she uses volatile materials (ash, flour, charcoal, clays, pigments) which make it possible to rediscover the urgency of reporting in a work that is staged.
At 15 meters high with her team of "sprinklers", she photographs from above the "women-brushes" who move on a gray concrete slab in constant pictorial evolution.
The 4 2-hour sessions over a 2-year period required 2 months of preparation each.
The result is a material of 600 photographs.
View more on : The eye of photography
Those "Tableaux vivants" were created with volatile materials, dropped from 50 feet above. Their only track is the photography.
Like a second skin : ashes, coal, clay, pigments, water and smoke, were covering my "brush ladies" down below.
The way they would rise, leaving tracks of their prints, had interested me the most.
Those photographs are part of a project I've been creating, directing, producing, and photographing in the Loire Valley of France for 2 years.
100 persons were fully dedicated to this project.
In fact, it had involved 65 participants during 4 sessions. Each of the 2 hours photo session has required 2 months preparation.
45 other persons and sponsors have contributed to the first exhibitions which took place in 2020 at Point Haut, where it has been originaly created, and 2 local photographic festivals.
In 2022, PIGMENT BRIDES has been settling down at Château de Tours from july 22 to october 16.
Mairie de Tours, the latest producer, had provided a outstanding exhibit during 3 months with 5600 visitors from Loire Valley and from all around the world.
At the bottom and first floor, the famous National Photographic Gallery of Jeu de Paume had also an exhibition, as for the 2nd floor with color photographs coming from 2 french museums with an international collection.
For more details, watch the french page : Noces de Pigment
TOUR OF THE EXHIBITION AT CASTLE DE TOURS - LOIRE VALLEY - FRANCE from july 22nd to october 16th 2022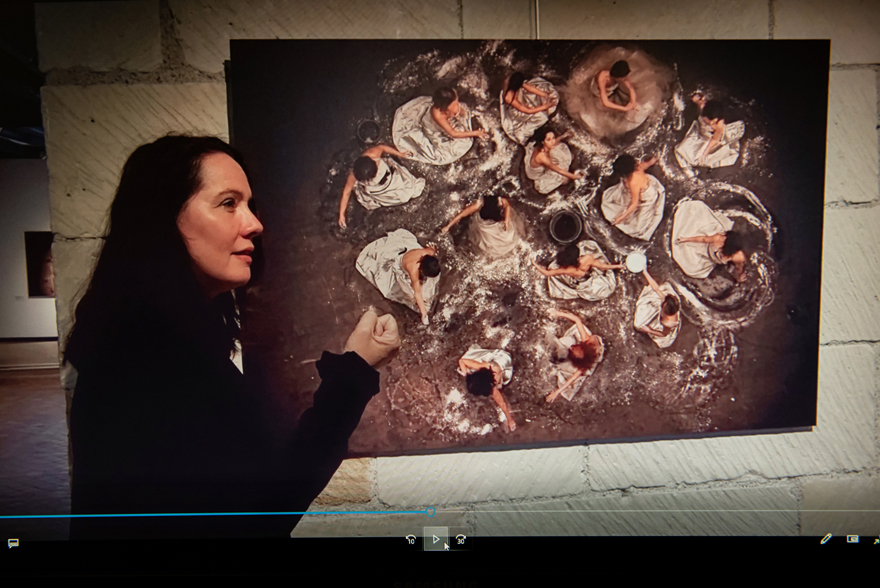 5 MNS film © Frédéric Proust
Click on the link : Pigment brides tour in english
THE LAYOUT OF THE EXHIBITION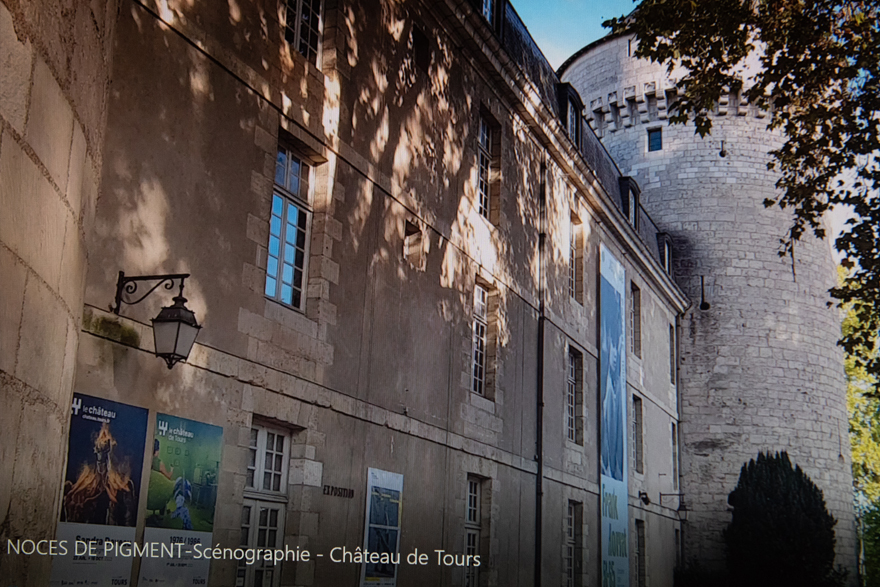 7MNS film© Philippe Lebel
Click on the link : Pigment Brides show's layout